Cole Levine 6/1/2020
Now it is important to view our situation of riots that has emerged over the last several days. They have added uncertainty to our times. They pose danger to our constitutional order and the American way of life as it has been preserved.
To call attention this hour to what we have seen on our televisions, we ought start with an agreement of the truth of it all, most of which is not being covered transparently by the media. That is, that we face evil. It is an ideological evil. It is something that many have predicted for awhile, and with it, we now have ongoing societal and constitutional crises, and an undermined social contract.
That our nation is on a road to civil unrest and regime change, is upon us. Violence and illness have swept our society as we witness our government struggle to face the woes of our time, which we have allowed to overgrow, severed from its proper obligations. Yet if we do not employ its law enforcement and military to the fullest extent necessary to end these protests, with the proper measures that we have available, our constitutional republic will continue to falter under strain of insurrection, recession and virus. Our streets are turning into war zones overnight, as mobs attack business owners, pedestrians, and law enforcement. They are burning and destroying property, including businesses, vehicles, and the American Flag. The wife of a storeowner was cruelly beaten by a thug with a wooden plank outside the store as they looted it. They cite the death of police brutality victim George Floyd as their reason to protest against injustice.
Many modern university professors teach that violence is a legitimate means of political change. And so we are seeing many college students join these protests who seem as if they have no idea why they are there. Someone influenced them to join. Education ought play role as a purgative to revolution and be conducive for moral behavior. Unfortunately, we can no longer have faith in the educators, save the exceptions, but education itself through serious study of the right books. Far too often, they encourage civil disobedience and radicalism to undermine capitalist society. Their academic freedom stands only as good as the lawlessness that they do not encourage. And as many classical scholars have had it since the Progressive Era early twentieth century, they have mostly abandoned Aristotelian and Lockean traditions of rational virtue and natural law, which spells trouble for the future. What does this mean? Students no longer are taught Aristotle's principle that reason and logic aimed at virtue are conducive to the good life, and they no longer have Lockean principles to preserve their unalienable rights and abide by our society's social contract.
Many as well have claimed institutional racism. Yet it stands as an uncommon action by one officer who will be prosecuted in a manner not to be influenced by politics or the people. Though those affected by this have every right to express their opinion, justice ought never be receptive to democratic impulses, but an ordered system bound by a rule of law and code of ethics. The people also cannot interfere with the civil society—blocking roads, causing shutdowns, causing martial law, and causing fear. Those who say that we ought embrace this as social change do not have the nation's principles, and thus best interests in mind. Good ideas are not born out of violence, but calm, reasoned discussion.
And when their protests threaten public safety and the common good, their operations ought be suppressed by coordinated efforts between all three government branches (laws, force, and judgments.) Their gestures have become so violent, and their allegiances to various organizations so muddled as a whole, that we can assume their operations as a whole threaten the common order. Their deception is especially apparent when they approach and threaten law enforcement officers before raising their hands up in phony gestures.
The media's tolerance is also apparent, referring to protestors as "spirited," "demanding justice," "peaceful," and "noble." In reality, too many of them are violent or supportive of it; those who are show no sense of humanity for those innocents they have beaten to sidewalk pavements to plunder their goods, or the businesses they have burnt down. They have assaulted some for being unable to tolerate their presence, as if citizens have to tip-toe around them as not to enrage. They are also demanding submission to their petulance and intimidation tactics. The media often praises them. Some mayors and governors give counsel for their efforts. Our universities teach that such violent methods are legitimate methods of political revolutions. Police chiefs are afraid to authorize necessary force.
We must insist that the criminals of this anarchy face the courts, and nothing less ought keep a moral and civil society restful at night. The peace and prosperity of future generations depends on it.
collegeconservativesoapbox.wordpress.com/2020/06/01/george-floyd-protests-a-constitutional-crisis/
---
Ellison Ups Derek Chauvin's Charge to 2nd-Degree Murder, Charging Other Officers in George Floyd's Death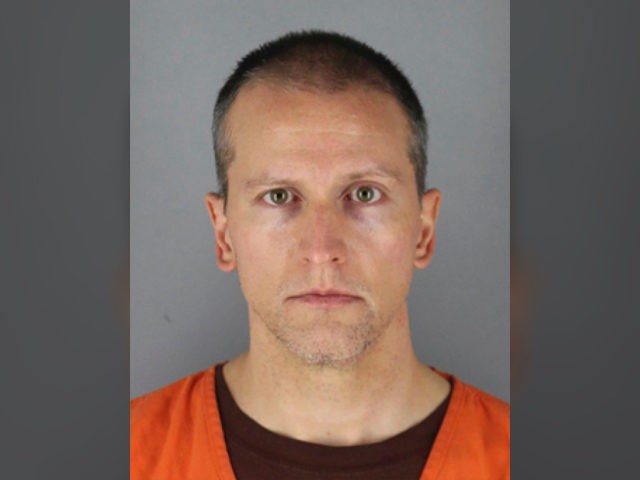 Minnesota Attorney General Keith Ellison (D) is upping the charges against Derek Chauvin, the former cop who pressed his knee against George Floyd's neck for nearly ten minutes, to second-degree murder, and he intends to charge the three other officers who were on the scene, according to a local report.
Ellison, who is heading up the case, is reportedly increasing Chauvin's third-degree murder charge to a second-degree murder charge. He also plans to charge the three other officers on the scene with "aiding and abetting second-degree murder," the Star Tribune reported, citing "multiple law enforcement sources familiar with the case."
Per the Star Tribune:
The other three officers at the scene — Tou Thao, J. Alexander Kueng and Thomas Lane — will also be charged with aiding and abetting second-degree murder, according to the sources, who spoke on conditions of anonymity. Chauvin was arrested last Friday and charged with third-degree murder and manslaughter.

Thao was recorded watching as Chauvin continued to press on Floyd's neck with his knee. Kueng was one of the first officers on the scene and helped pin Floyd down. Lane was detailed in earlier charges as pointing a gun at Floyd before handcuffing, and later asked whether officers should roll Floyd on his side as he was restrained.
Chauvin was arrested and charged with third-degree murder and second-degree manslaughter for the death of Floyd after pressing his knee on Floyd's, neck despite the pleas that he was unable to breathe.
Reports over the weekend indicated that the former cop was on suicide watch.
Floyd's brother has, in recent days, called for peace amid the protest-turned-violent-riots, which followed his brother's death.
"He was about peace. He was about unity. But the things transpiring now, they may call it unity, but it's destructive unity," Terrence Floyd said during a Monday appearance on Good Morning America. "That's not what my brother was about."
Ellison is expected to provide an update on the case Wednesday afternoon.
Sen. Amy Klobuchar (D-MN) praised Ellison's decision as "another important step for justice" on social media. Klobuchar is likely in the running to become former Vice President Joe Biden's running mate and represents Minnesota in the U.S. Senate.
https://www.breitbart.com/politics/2020/06/03/keith-ellison-elevating-charges-on-derek-chauvin-charging-other-officers-in-george-floyds-death/